Roszko
Construction
Roszko's offers a complete list of services including support options.
Now Hiring Dozer Operators and Excavator Operators!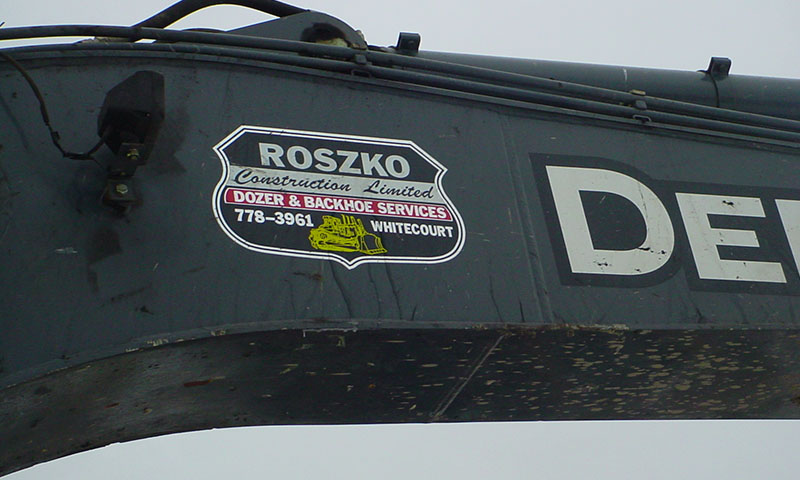 About Roszko
Roszko Construction Limited operates an oilfield construction business in Whitecourt, Alberta.
Safety & Supervisory Personnel
Plant Site & Pad Preparation
Oilfield Road & Lease Construction & Maintenance
Site Abandonment & Reclamation
Service Area Map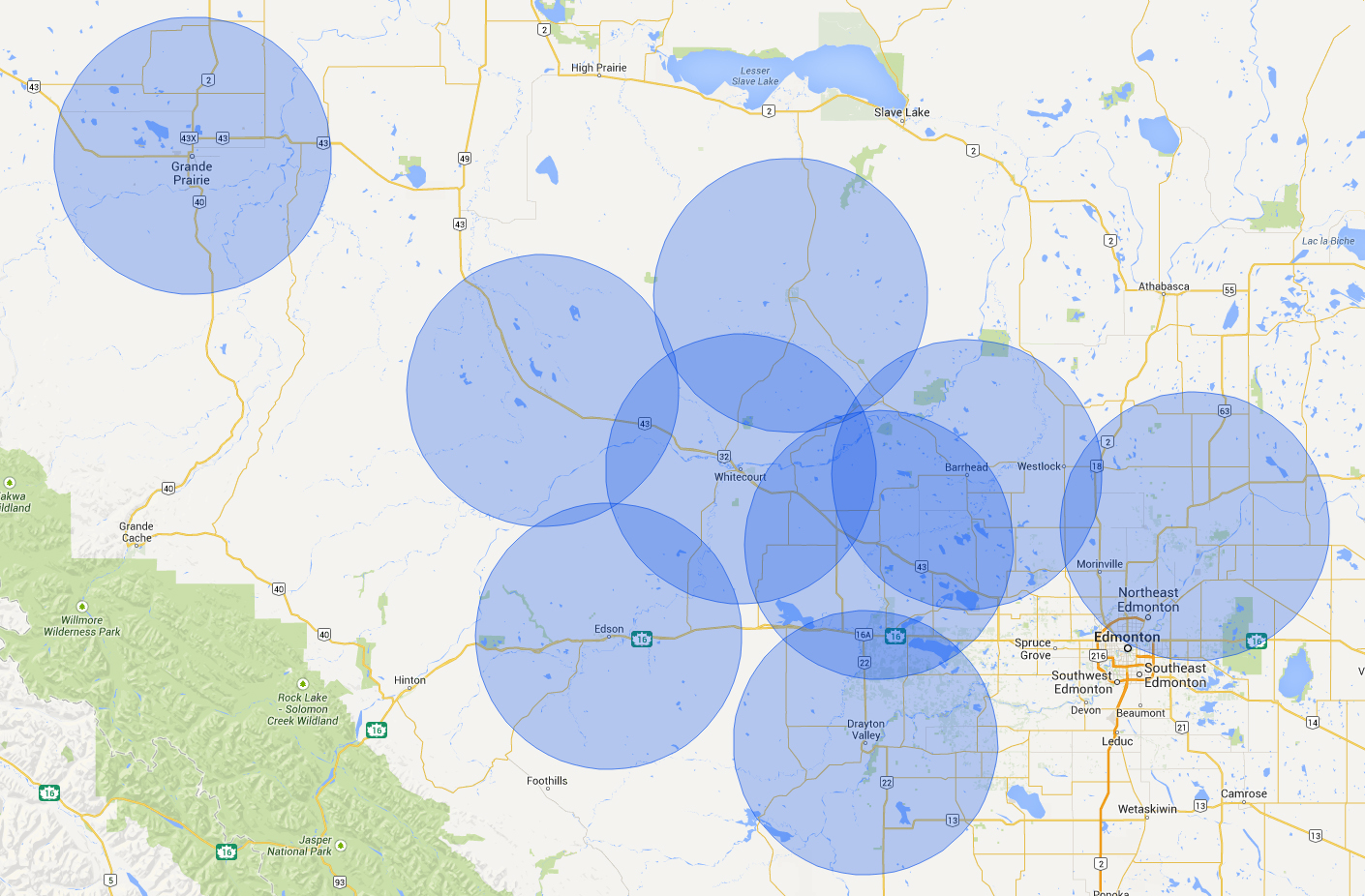 We operate a complete line of equipment including Crawlers, Excavators and Graders.
Excavators
Komatsu 240
Komatsu 270
Komatsu 350
Komatsu 360
Dozers
Caterpillar D5K LGP
Caterpillar D6N LGP
Caterpillar D6T LGP
Caterpillar D7R XR
Caterpillar D7R LGP
Caterpillar D8R
Packers
Caterpillar CP563E
Caterpillar CS-56B
Other
Caterpillar Skidsteer 299D
Quads
Side by Side
Skidoos
*Equipment may vary at times
Roszko Construction is an oilfield construction business with over 70 years of continuous experience. Roszko Construction serves customers in the resource sector of the economy primarily oil, gas and forestry.
Roszko Construction was established in 1947 by John Roszko Sr. He was always very safety conscience for all his employees and coworkers. John always maintained the best work habit was work honestly and bring everyone home safe. A philosophy that is still maintained today.
Roszko Construction has a full line of heavy equipment with a top notch preventative maintenance program where every machine is inspected thoroughly every spring and fall.
Employees have all safety tickets, are trained, experienced and devoted to customer satisfaction.
Health, safety and environmental procedures are number one in our business. Roszko Construction is COR certified as well as members of good standing with ISN, Comply Works, and ACSA.
We cover work areas in Barrhead, Drayton Valley, Edson, Fox Creek, Grande Prairie, Red Water, Swan Hills, with our head office in Whitecourt. We are able to travel anywhere, anytime.
Our safety focus along with other industry best practices allows Roszko Construction to provide quality workmanship in a timely fashion. Over the decades we have become a leader in safe work practices.
Our motto is "Work safe, Come home Safe"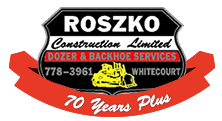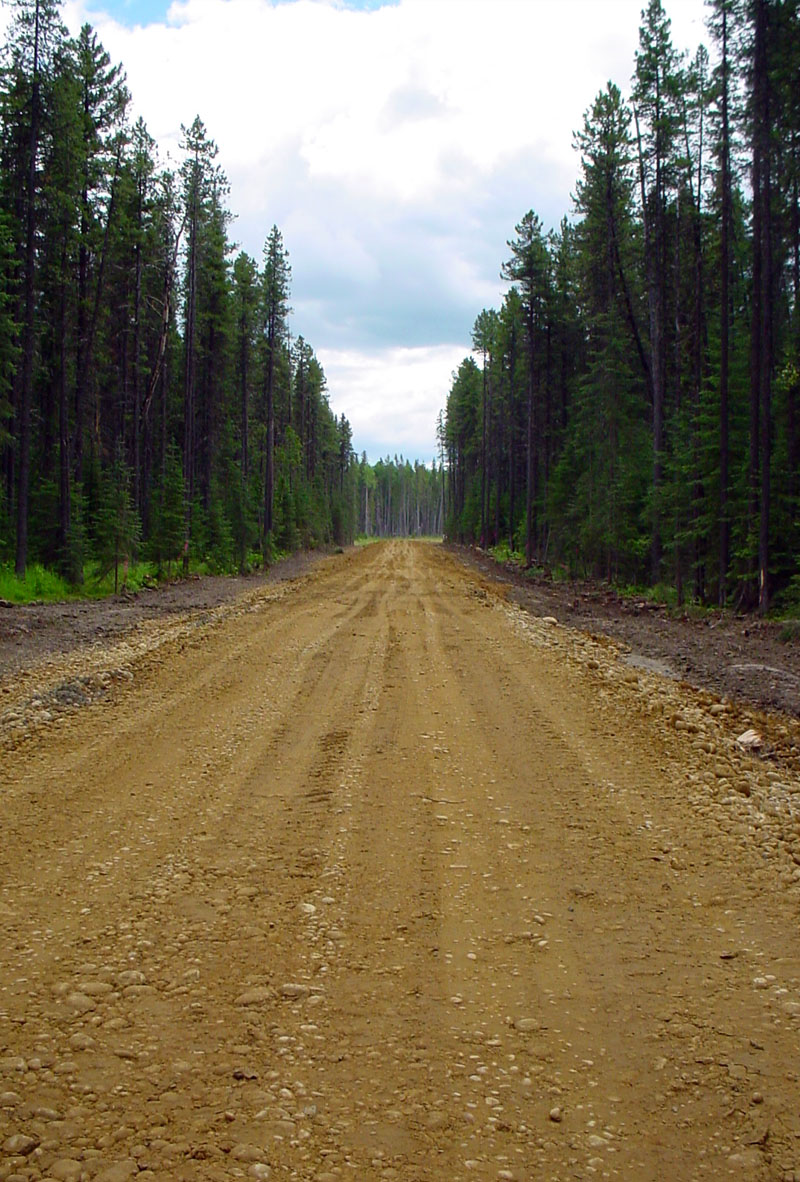 Mailing Address
PO Box 326
Whitecourt, Alberta T7S 1N5
Office & Shop
3767 – 39 Street
Whitecourt, Alberta